Discover Washington D.C. ~ Exploring America's Capital
Spotlight on Washington D.C.
Day 1: Washington, D.C. – Tour Begins Explore America's heritage and history during your stay in the capital city of the United States – Washington, D.
Day 2: Washington, D.C. – Your day begins at the U.S. Capitol Visitor Center with a guided tour of this historic and storied building. Then, discover the celebrated history of America's capital on a tour with a local expert. Delight in wonderful views of the White House, National Mall and many monuments and museums. We continue with stops at the moving World War II Memorial, the Vietnam Veterans Memorial and the Korean War Memorial. Tonight, join your fellow travelers for a welcome dinner.
Day 3: Washington, D.C.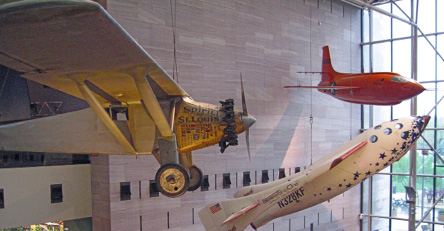 This morning we visit the White House Visitor Center. Explore the history of 1600 Pennsylvania Avenue and see artifacts from the White House collection. Then, it's your choice! Step into the pages of history and uncover some of the treasures of the Smithsonian Institution with a visit to the National Air and Space Museum -OR- the National Museum of American History. Among the National Air and Space Museum's collection in their location on the National Mall are the famous Wright 1903 Flyer, the Spirit of St. Louis, and the Apollo 11 command module. The National Museum of American History houses an array of American touchstones, including many gowns worn by America's First Ladies and the Star-Spangled Banner. This afternoon, enjoy free time to continue exploring on your own. Tonight, you may choose to join an optional twilight tour of D.C. including dinner.
Day 4: Arlington National Cemetery – Mount Vernon, Virginia – Alexandria   Visit Arlington National Cemetery for a narrated tour that takes you to the Tomb of the Unknowns and the Kennedy gravesites. This afternoon, we call on Mount Vernon, the beloved home of the first U.S. president, George Washington. Wander the beautiful plantation grounds he adored and tour the home, filled with 18th-century artifacts. Next, arrive in Old Town Alexandria, a charming community nestled along the Potomac. Enjoy some time to stroll the cobblestone streets, view the historic Colonial architecture, and stop at some of the trendy boutiques. This evening we dine at Gadsby's Tavern, located in the heart of Old Town Alexandria and famous for hosting George Washington, Thomas Jefferson and other founding fathers.
Day 5: Washington, D.C.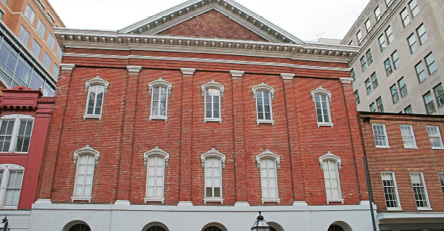 This morning, visit the Washington National Cathedral. This magnificent church took 83 years to complete and has been host to many poignant moments in America's history such as state funerals, Presidential inaugural masses and Martin Luther King, Jr.'s last sermon. Admire the beautiful craftsmanship of the cathedral as you learn more about its history during a docent-led tour. This afternoon, visit Ford's Theatre* where President Abraham Lincoln was assassinated on that fateful night in 1865. Tour the theatre and hear about the timeline of events that transpired as John Wilkes Booth's plan unfolded. Finish your tour with a visit to the neighboring Petersen House, the boarding house to which the fatally injured Lincoln was carried. This evening, join your fellow travelers for a farewell dinner commemorating the end of your historical journey.
Day 6: Washington, D.C. – Tour Ends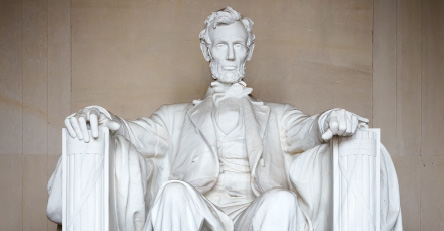 Your tour comes to a close in Washington, D.C. this morning.
Unpack only once, spending all nights at the Renaissance Washington, DC  Downtown (on some dates alternated hotels may be used).
Tour Pricing – may change based on dates booked and availability, this is a moderate physical activity tour.
Base per person rate from Phoenix Sky Harbor is $2449 does not include transportation to Sky Harbor
A $500 deposit is required per person to reserve space.
Options:
Airfare from Phoenix is included in this departure (air taxes fees and surcharges) hotel transfers, you may choose another airport (pricing may change) OR book your own flight and just purchase the land package.
Travel insurance highly recommended
Not included:  Transportation to Phoenix or where ever you may be flying out.
CALL TO SPEAK WITH TOUR SPECIALIST
Fay Bachmann 
800-706-8687  or  928-783-8888
Tour West America Yuma Tour Office .  333 S Main St . Yuma, AZ  85364
Tour operated by:

    For this tour Collette cancellation policy applies, please refer to their conditions upon booking. A $500 per person is due when booking,
Passport expiration must be at least 6 months after the final day of travel.