Roundtrip from San Diego
January 10 – February 4, 2018
Dreaming of sun-filled days relaxing on a picturesque beach? Look no further than a Holland America Line Hawaii cruise vacation—where you'll celebrate with tropical parties, indulge in the finest cuisine, and immerse yourself in the vibrant culture of the islands. Soothe your body and soul with amazing natural beauty or an island spa treatment with lava rocks. Awaken your spirit with a helicopter experience or a splendid day of golf on a volcanic crater.
Stupendous sunny days will blend into steamy Hawaiian nights when you choose a cruise to Hawaii with Holland America.
Things to Do on a Hawaii Cruise with Holland America Line
Unwind with the beautiful ocean breeze in Hawaii. On a Holland America Hawaii cruise, you could discover the island's royal history in Honolulu, learn how to surf in Lahaina and watch hula dancers in an orchid garden.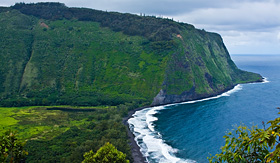 A Taste of Vanilla (Hilo, Hawaii)
Take a journey to the Hamakua Coast where you'll visit America's only commercial vanilla farm. Here you'll learn how vanilla is grown, watch a vanilla cooking demonstration and walk through the fields where the vanilla is grown. During this event you'll also be served lunch made with fresh ingredients from local farms.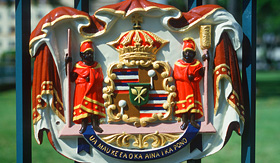 A Tale of Two Palaces: Hawaii's Royal History (Honolulu, Hawaii)
Your first visit is to Queen Emma's Summer Palace. This was the home of the wife of King Kamehameha IV where you'll see a mix of Victorian and Hawaiian artifacts and interesting royal memorabilia. You'll travel through the rainforest through the Pali Lookout and arrive at the Iolani Palace, where Hawaii's last two monarchs lived. You'll be guided through this palace while learning about King Kalakaua and his sister, Queen Lili'uokalani.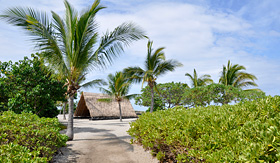 Gold Coast and Cloud Forest Adventure (Kona, Hawaii)
Explore the Cloud Forest Sanctuary with a park ranger as you learn what a cloud forest really is and spot beautiful birds and stately ferns, bamboo and ohia trees. Then you'll visit the Mountain Thunder Coffee Farm where Kona Coffee is made. Finally, take a hike in the Kaloko-Honokohau National Historic Park to see the sacred temples and petroglyphs of ancient Hawaiians. While at the beach, keep your eyes peeled for green sea turtles, dolphins and whales.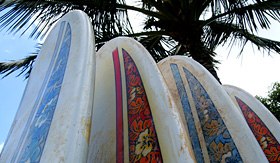 Catch a Wave Surf Lesson (Lahaina, Hawaii)
Spend three hours with expert surfers who will go over all the skills of surfing on the beach before you head in to paddle out and to catch a wave to ride on. After your lesson, hang back and spend some time resting on this gorgeous Hawaiian beach.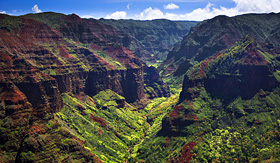 Heaven and Earth (Nawiliwili Kauai, Hawaii)
You'll go airborne to get an unbelievable view of the vibrant Waimea Canyon and the spectacular Napali Coast. You'll see waterfalls and a seemingly never ending view of greenery. After you return to the ground you'll drive along the coconut coastline where movies like Jurassic Park and South Pacific were filmed. You'll stop at the Kilauea Lighthouse, built in 1913, and the Hanalei Pier. Then have a picnic lunch at Anini Beach Park or Hanalei Bay.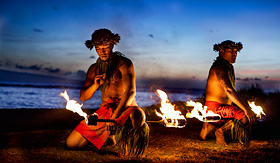 Paradise Cove Orchid Luau (Honolulu, Hawaii)
Celebrate your time in Hawaii with the traditional party, a luau. Eat outdoors on the beach as you are entertained by fire dancers, hula dancers and the competition of Hawaiian games. You'll also get a chance to try some Polynesian crafts and, of course, indulge in traditional Hawaiian foods.
If you've got wanderlust, then Holland America's ms Oosterdam is the ship for you. The onboard atmosphere is highlighted by a dazzling giant Waterford crystal globe that hangs from the ceiling in the ship's atrium, representing the travels this ship has and will carry out. Even before reaching your first destination, you'll be filled with interesting travel tid bits. For instance, you can take a digital workshop where you can learn how to make a virtual scrapbook. Holland America also introduced a new program called On Location with activities and onboard experiences that feature traditions from the regions in which the ms Oosterdam is sailing. If you are sailing to Hawaii, expect a hula lesson and some pineapple themed dishes at the lido deck cafe.
Passenger Capacity: 1,848
Year Built: 2003
Last Refurbished: 2016
Day 0: San Diego, California
Day 1: AT SEA
Day 2: Cabo San Lucas, Mexico
Day 3: Mazatlan, Mexico
Day 4: Puerto Vallarta, Mexico
Day 5: AT SEA
Day 6: AT SEA
Day 7: San Diego, California
Day 8: AT SEA
Day 9: AT SEA
Day 10: AT SEA
Day 11: AT SEA
Day 12: AT SEA
Day 13: Honolulu, Hawaii
Day 14: Honolulu, Hawaii
Day 15: Hilo, Hawaii
Day 16: Lahaina, Hawaii
Day 17: Nawiliwili Kauai, Hawaii
Day 18: Kona, Hawaii
Day 18: Scenic cruising Kilauea Volcano
Day 19: AT SEA
Day 20: AT SEA
Day 21: AT SEA
Day 22: AT SEA
Day 23: AT SEA
Day 24: Ensenada, Mexico
Day 25: San Diego, California, US
Prices from …
Circle Hawaii & Mexican Riviera  Jan 10 – Feb 4                                                                                                                         
$2899 pp/do Inside                                                                                                                                                                                                                   $3489 pp/do Ocean View
$4099 pp/do Balcony
Prices include cruise rate for 24 nights. Taxes, add $255 per person.
        OR
7 Day Mexico Only  Jan 10-17
$799 pp/do Inside                                                                                                                                                                                                                     $969 pp/do Ocean View                                                                                                                                                                                                           $1049 pp/do Balcony
Prices include cruise rate for 7 nights.Taxes, add $100 per person.
         OR MAYBE…
18 Day Circle Hawaii Only  Jan 17 – Feb 4
$2299 pp/do Inside                                                                                                                                                                                                                   $2849 pp/do Ocean View                                                                                                                                                                                                         $3199 pp/do Balcony
Prices include cruise rate for 16 nights.Taxes, add $175 per person.
Cruise is round trip from San Diego
Motorcoach airport transfer to/from San Diego not included.
Government fees and taxes subject to change without notification. Prices subject to change.
We highly recommend insurance. Please inquire about this option as rates are not included in the price.
CALL 800-706-8687
TO SPEAK WITH OUR TRAVEL SPECIALISTS